Another day, another great destination interview. As the holidays near we're all itching to learn about attractive little destinations too right? Well The Netherlands might not be particularly balmy this time of year but it sure is beautiful! As Jan, webmaster over at Netherlands Tourism, knowns too well!
Here he is letting us know just why The Netherlands should be on our yuletide yes list of places to see next.
1. Could you briefly introduce yourself, your site and your experience travelling in The Netherlands?
My name is Jan and I live in a small village in the Netherlands against the Belgian border. As my mother is from Belgium and my father from the Netherlands I have a lot of family on both sides of the border, this is probably the reason that I love both countries and there culture so much. I enjoy exploring the Netherlands (and Belgium) together with my friends, my girlfriend and my family as there is much to see, to do and to learn.
2. What made you choose to focus your site on this country and what is special about it?
As I take a lot of pictures on my trips and really like writing and building websites I thought it would be fun to make a website for tourists visiting the Netherlands. My hope is to become the best resource for activities and sightseeing in the Netherlands.
3. How much money can someone travel around The Netherlands for? What are the greatest expenses? What things are relatively cheap?
The Netherlands is one of the more expensive countries in Europe, however don't let this stop you as there are many options to keep costs low. For example: The worst hotel in the world can be found in Amsterdam and you can book a night in a 6 bed mixed dorm for as low as 25 euro's. The question however is, do you want to stay in the worst hotel in the world? But luckily there are also relatively low priced hotels available that get good reviews.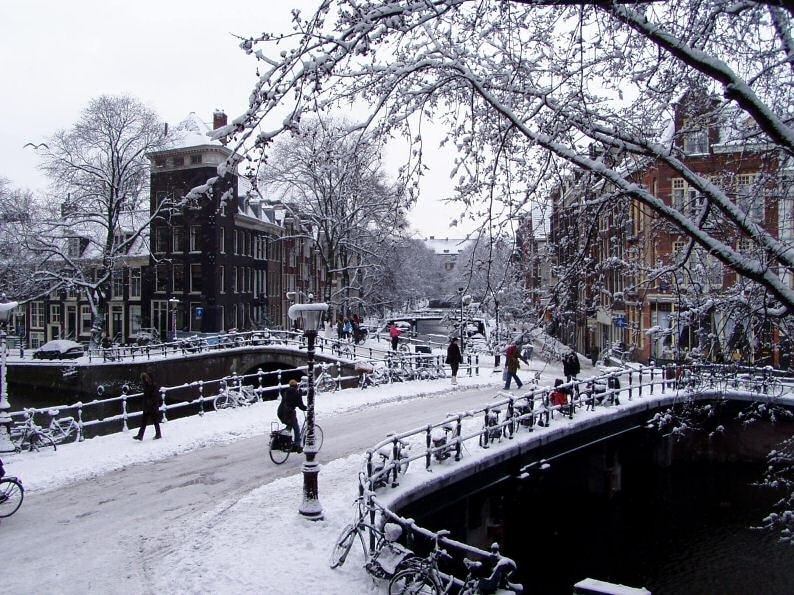 4. What is the local cuisine like? What are some of your recommended dishes?
The Dutch cuisine is not really famous and is pretty simple, in most restaurants you will find a combination of European cuisines like the French and Italian. As autumn is nearly finished and winter is starting I would really recommend a cup of 'Snert', which is a thick pea soup that includes a typically Dutch sausage called "Rookworst". The soup is typically served with some bread and truly is a complete meal. After a long walk I often enjoy a cup of 'Snert'.
5. What cultural activities and events would you suggest everyone seeing or taking part in while travelling in The Netherlands and why?
As far as cultural activities go I would always visit some museums and churches in the city I'm staying in, most often there are museums that tell you more about the city and it's history. When thinking of events two come to mind… The fun fair in Tilburg (starts on 18th of July in 2014) and the Summercarnaval in Rotterdam. If your interested in going to the fun fair in Tilburg I recommend on going on Pink Monday which is always the first monday of the fair.
6. What is your favourite thing about travelling in The Netherlands? What is your least favourite thing?
The open culture, I always enjoy talking with the locals about their culture and their view on the world.  The least favourite thing is the unpredictable weather…I really hate it when it rains all day when the weather forecast was good a few days ago
7. What things do you focus on most when you blog about The Netherlands? Why do you choose these things?
Activities and sightseeing, because I love doing these things myself and am certain that these are the things tourists planning to visit the Netherlands would want to know about.
8. What's one thing you can't travel around The Netherlands without?
An open mind and lot's of euro's… but seriously I would take a look at the Holland Pass. It gets you free entrance to a lot of museums, attractions and public transport.
9. What kind of response have you had to your blogs about The Netherlands? What post had the most interest?
I've had a lot of positive response and a lot tourists mailing me with questions on their holiday destination and I really like helping people out and preparing them for their trip. I had one article in which I wrote about the history of a city and made a small mistake… this got some attention on facebook
 Luckily someone pointed it out and I corrected it.
10. If you could think of one thing to tell people before they started travelling in The Netherlands what would it be?
The Netherlands is much bigger then Amsterdam! To really learn about the Dutch culture you should really try to visit a little more of the country. Don't plan everything in advance but do try to prepare some nice trips throughout the country, it's not that big and public transporation gets you everywhere.
Follow @cmsvoteup